PointsBet iGaming Platform Launched Successfully in Michigan
1.9K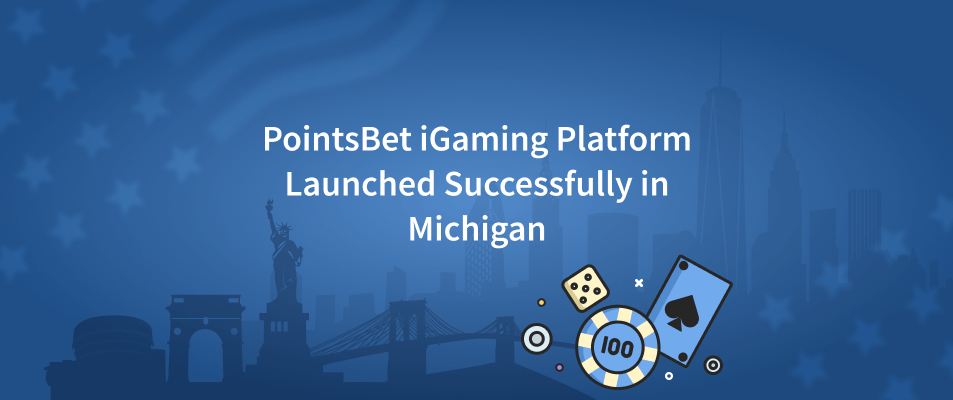 PointsBet, a leading worldwide internet gaming operator with over $2 billion in revenue last year from its sportsbook and casino operations has announced a successful launch of their innovative iGaming platform which will be available to players in Michigan.
The introduction of PointsBet's first online casino operations comes after the state legalized sports betting earlier this year. This move significantly expands pointsbetting product suite-which already includes a fixed odds sportsbook as well as "pointsbetting" – their unique wagering format.
It allows customers to bet on many outcomes across numerous different sporting events simultaneously without locking up any winnings or putting down additional funds at risk until an outcome is decided upon by all participants.
Sam Swanell – PointsBet Group CEO and Managing Director, said the company had constructed an in-house proprietary iGaming platform for 18 months, recently launching it to great fanfare. "We are tremendously excited about our first U.S launch," he added proudly.
He further added that the debut of iGaming complements both existing sports gambling products and it also eliminates the competitive disadvantages in terms of client acquisition, retention and cross-selling.
In the March 2021 quarter, iGaming revenues in New Jersey, Pennsylvania, Michigan, and West Virginia – all states where PointsBet has online casino market access – surpassed $770 million. In the following months, PointsBet intends to introduce iGaming in New Jersey.
PointsBet increased its investment in the market by appointing Rip Hamilton, a three-time NBA All-Star and storied NBA Champion, as a brand ambassador, as well as announcing partnerships with the NBA's Detroit Pistons, the NHL's Detroit Red Wings, and their home venue, Little Caesars Arena, to launch the PointsBet SportsBar. In July of 2020, the company was named an official gaming partner of the Detroit Tigers.
PointsBet is the first sportsbook in the United States to offer PointsBetting, a novel and innovative way to wager, as well as a bevy of well-received bettor-first initiatives. PointsBet has the most markets and PointsBetting globally for all four major American sports (NFL, NBA, MLB, and NHL).