The MGCB Urges Teachers to Include Lectures on Responsible Gaming in Their Curricula
1.7K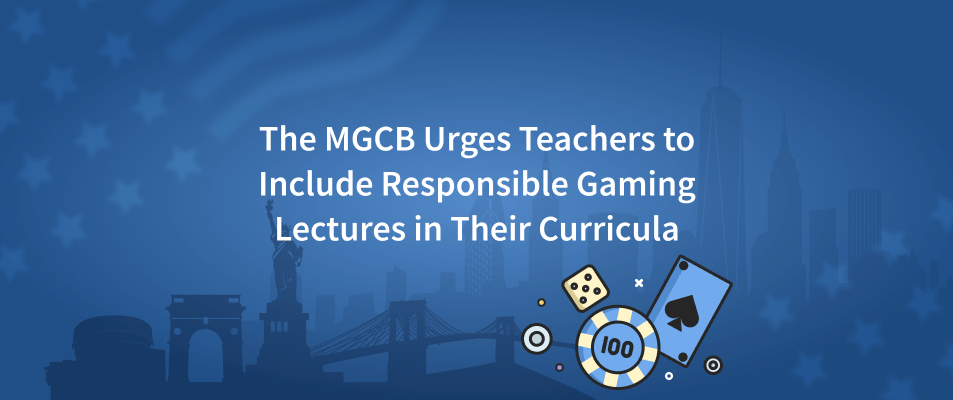 According to Henry Williams, executive director of the Michigan Gaming Control Board (MGCB), the start of autumn sports is a perfect opportunity to encourage everyone to be responsible when betting on sporting events all season long. The MGCB joins the American Gaming Association and its members in establishing Responsible Gaming Education Month in September in an effort to increase awareness of responsible gaming, especially among young people. Throughout the month, the MGCB will use its social media platforms to promote responsible brick-and-mortar and online gaming in Michigan.
According to figures from the National Council on Problem Gambling, in 2021, between 60% and 80% of high school students claim to have gambled for money. In addition, 4% to 6% of high school pupils, according to NCPG, are thought to be gambling addicts. According to the research tool EarthWeb, 6% of American college students struggle with gambling addictions.
According to the executive summary of studies on sports betting and problem gambling that was commissioned by the NCPG that 13% of teenagers bet money on sports teams. In the executive summary of the review, the authors emphasized the importance of the risk-taking behavior that is common among teenagers and young adults. They also mentioned increased societal acceptability and the glamorization of gambling as other factors that influence the perception of the market.
Young people could resort to illicit gambling options since they cannot legally bet online or in a casino, according to Williams.
In Michigan, it is illegal for anybody under the age of 21 to participate in any sort of gambling involving real money, neither MI online casino sites nor in offline locations. Before granting someone access to the casino floor or registering an online account, the operators must adhere to the "know your customer" regulations to verify a player's identity and legal age.